Python Programming Course in Pitampura
Get Python Experts Assistance in Learning Python Course
Coding Bytes is one of the top institutes that offer Python Course in Pitampura, and it has become possible because we proffer the expert guidance along with job placement assistance.
Many of you might not be aware of Python, but you must know that it is one of the top programming languages and the world's leading programmers use it for their projects.
Talk to Counsellor!
Call: +91  9899-355-335
Email: enquiry@www.codingbytes.com
Visit: F-19/8,1st Floor, Sector 8, Rohini, Delhi- 110085
What is Python Programming?
Python has taken over the IT industry and is ruing it presently. Top IT Professionals use this programming language for data science, web development, desktop GUI, and network development.
It helps application developers in data visualization and data analysis and works as a readable and, maintainable codes.
What you'll learn at Coding Bytes?
Python is a vast topic in itself, and there are numerous things that you will learn in the short term Python Course.
Starting from the basic and introduction of Python, you will learn the types and functions of Python after joining the best Python Training Institute in PItampura.
• How Python is different from other languages
• Executing python program
• Python keywords and identifiers
• Python data types
• Different Python Operators
• Python Statements
• Methods and Functions of Python
• OOPs concepts in Python
• Error Handling
• Exception Handling in Python etc
Why choose Coding Bytes for Python Course in Pitampura?
Thy Python course offered by Coding Bytes introduces you with the basics topics of python and then proceed to higher levels.
Coding Bytes focus on proving the interactive learning experience, and each student will get a separate PC for practical sessions.
We have hired the highly educated and experienced teachers who have proved their skills time and again.
It is because of their expertise and unique teaching methods that all our students have secured decent jobs in reputed companies.
You will get opportunities to work on live projects along with the professional developers. The practical sessions will help you discover your weakness and strengths, and then you can come the weekend classes to resolve your doubts.
What makes us best?
• Industry acknowledge certificate
• Chance to work on live projects
• Career counselling and future guidance
• Paid internship offers for bright students
• Job Assistance for all
• Overall personality Development
• Smart Class Rooms
• Highly digital labs
• Regular/weekend classes
Enroll for the Python Course Training at Coding Bytes Institute located in Rohini, Pitampura Delhi.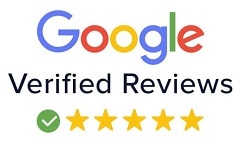 Ritu Kumari
Best Institute for Python Language Coaching in Delhi. Must join for the Python Programming Language to this institute. Excellent experience with the institute. Thanks.
Priyanka Kumari
Coding Bytes is a standout amongst the best organizations for Programming training. It furnishes the best work on preparing with the most recent educational programs that plan understudies to move toward becoming experts in the world.
Yuvraj Singhania
If you have the hobby to code then learn trending languages from the best institute in northwest Delhi. Where you get classes on languages like python,C++, C,Java with certificate .
Mrinal Ahlawat
They are the best in class for Python coaching. The attention that the teachers pay to individual students is commendable!
Ganesh Kumar
I am taking classes for C Programming and I find it really fascinating.The faculty is really friendly and excellent and the services and material provided by them is really helpful.
Get in touch or Join now !