Coding Bytes- Campus Leader (Ambassador) Program
A program that emphasizes your Leadership skills and sharpens your talent towards innovation and taking up exclusive ownership of being a part of the Coding Bytes family.
Apply Now
Every Leader Influence Others
Campus Leader is a National Program concentrated on building an arranged circle of leaders.
We are looking for people who can contribute to a larger picture of getting awesome developers together and helping those who want to learn to program.
The students work directly with us as a part of the team and get a direct hang of the startup culture at Coding Bytes.
Eligibility
➡ You can be our face in your Campus/college
➡ You just need the passion to reveal yourself to management and leadership skills.
➡ Do you think you have a hidden leader inside you?
Process To Follow
1. Online Registration
2. Application Shortlisting
3. Telephonic/Skype Interview
4. Good To Go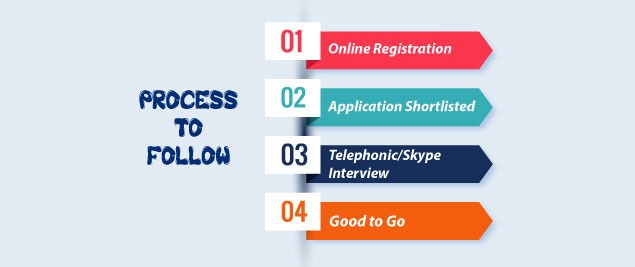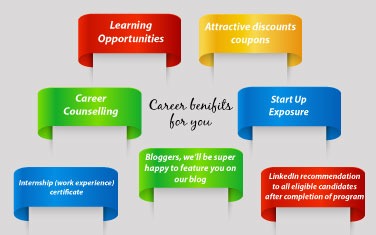 ➡ A program that brings out your Leadership skills along with exposure to Marketing skills and sharpens your talent towards innovation and taking up ownership for an organization. We are a group of young professionals, creating a platform for students providing a leadership opportunity.
➡ Personalized Linkedin recommendation.
➡ Opportunity to join us.
➡ Start-Up Exposure.
➡ Guidance from our mentors.
➡ Community Management.
➡ Bloggers, we'll be super happy to feature you on our blog.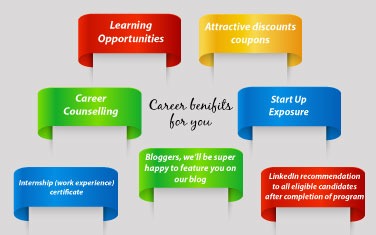 ➡ Exciting Prizes
➡ A chance to win awesome rewards
➡ We have a lot of giveaways along with experience to motivate you in your ambassador journey with Coding Bytes.
➡ You can win one Plus, Dell laptop, and many more exciting gadgets or merchandise.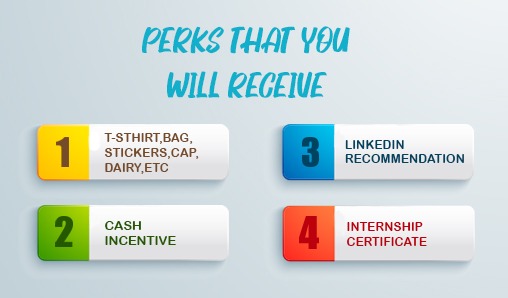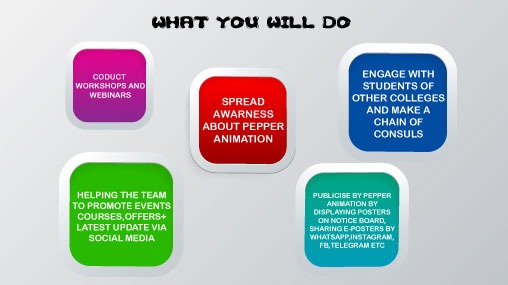 ➡ Promote Coding Bytes courses(online and offline) in your college and get students to sign up & subscribe (including YouTube).
➡ Conducts workshops and webinars online and offline.
➡ Helping the team to promote events, courses, offers & latest Updates via social Media
➡ Engage with Students of other colleges and make a chain of Campus Ambassadors(STARs)
➡ Publicise Coding Bytes by displaying posters on notice board, sharing E-posters by whatsapp, instagram, fb, telegram etc
➡ Associate Coding Bytes with various college societies and fest department
➡ Organize counselling sessions and meet-ups in college canteen/campus with Mentors & Alumni
➡ Any other marketing initiative will be rewarded as well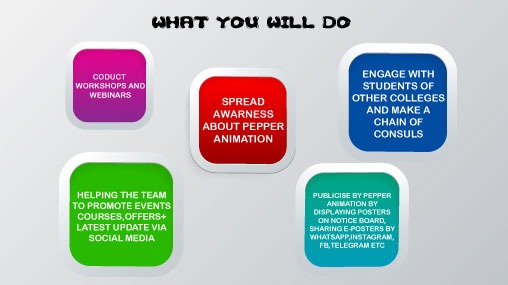 Campus Star (Ambassador) Application Form
Utilize your free time with Work from home Internship with Coding Bytes and be a part of our Campus Leader Program.