Best Digital Marketing Training Institute in Rohini, Delhi
Join Digital Marketing Job oriented Course in Rohini at Coding Bytes Institute.
Coding Bytes is the Best Digital Marketing Training Institute in Rohini, Pitampura and nearby Location in Delhi. Join Digital Marketing Certification Course.
➡ Digital Marketing Course Fees: Rs. 34999/-
➡ Digital Marketing Course Duration: 3 months
➡ Weekend & Weekdays Batches Available
Want to learn Digital Marketing?, Share your details from Query form: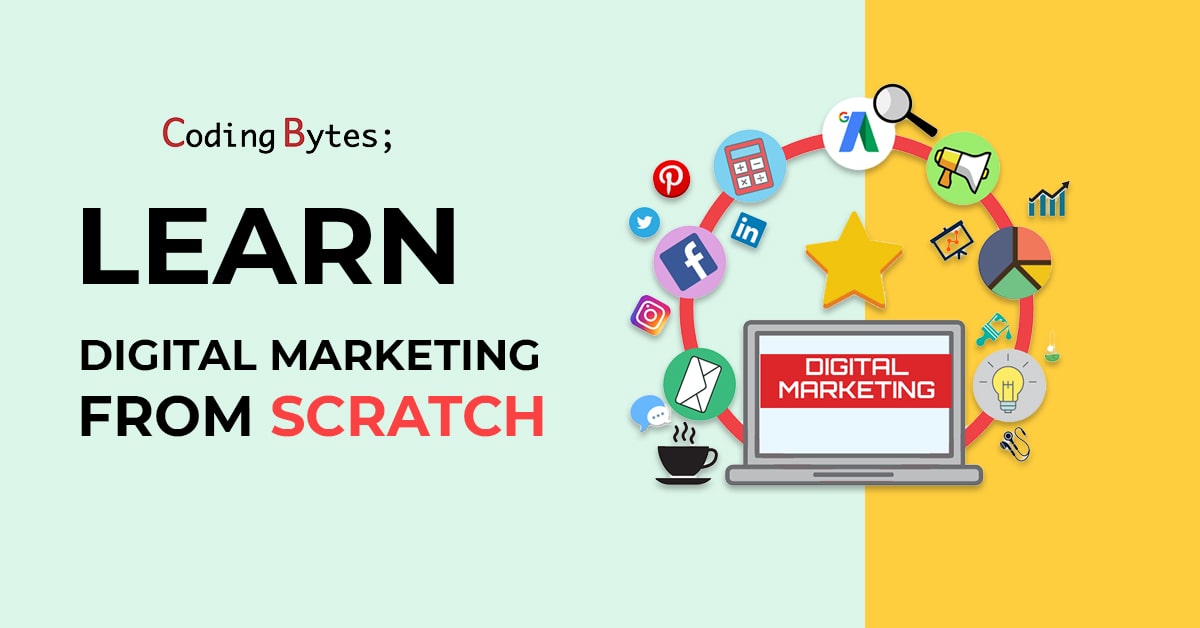 Certification in digital marketing can help you get an alluring job opportunity these days. As consumers are spending more time online, the demand for digital marketing is gradually increasing among businesses.
With certification and a thorough understanding of digital marketing will help you to grab the opportunities of a digital marketer's job either in a company or in the freelancing business. That's why pursuing the best digital marketing course in Rohini is a must these days.
As the best digital marketing training institute in Rohini, we equip you with every aspect of digital marketing.
Here's a brief overview of our course:
SEO,
SMO,
Organic Marketing
Paid Marketing
Video Marketing
Content Marketing
Website Designing
Email Marketing
SEO (Search Engine Optimization)
search engine optimization helps to improve a website's rank on the search engine. With our course, you will learn how to research relevant keywords for a long or short article. Then, you can also track the ranks of the keywords and integrate these into your strategy.
PPC (Pay Per Click)
PPC or pay per click is a digital marketing model that allows you to instantly improve your site rank and earn the topmost rank. This in turn will help to drive more visibility and awareness.
We will train you on how to create Google ads and ad copies. We will also teach you how to promote a website on social media platforms.
SMM (Social Media Marketing)
social media marketing is in trend these days. We will teach you how to promote a page on social media and earn more followers. From Instagram to Facebook, Twitter to LinkedIn – we will offer you a comprehensive knowledge of diverse social media channels.
With us, you can learn how to define the target audience. That way, you can promote your content to the right person instead of squandering your clients' resources.
We will also train you about various free and premium tools that will help you make the most of your digital marketing efforts. We will teach you how to create a project report in case you want to work as a freelancer.
What are you waiting for! Register for the best digital marketing training in Rohini and take your career to the next level.
Our competitive rate is yet another USP. You need not spend lots of money to learn digital marketing. Contact us to learn everything about our course.
Our experts will also offer guidance regarding job opportunity and prepare you for interviews. Hurry up and enroll to take the right step in your career.
Start Learning Job Oriented Courses




Advanced Diploma Certificate