Python Course for Beginners
Learn Basic to Advance Python Language Programming
If you are Fresher and want to learn Python Language then Join Coding Bytes Institute for the Python for Beginners Course.
We provide Python beginners course and an advanced course to students also as per their knowledge of the Python Programming.
Talk to Counsellor!
Call: +91  9899-355-335
Email: enquiry@www.codingbytes.com
Visit: F-19/8,1st Floor, Sector 8, Rohini, Delhi- 110085
By Python, we mean a high-level Programming Language, which is about writing codes. It supports the programmers to share their concepts in a few common "Lines of Code."
It is one of the simplest coding languages when compared to other coding languages such as Java and C++.
The Python course at Coding Bytes explains each aspect of coding from small to large scale programs. The significance of Python programming is growing along with time, and that is the reason why we have introduced the Python Course for Beginners.
This course of Coding Bytes is perfect for you if you no idea about coding and data science. The trainers will start the program from the basic and continue to explain complex topics to take you to the advanced levels.
Python Training at Coding Bytes
Coding Bytes has become the highest-rated Python Coaching Institute in Delhi, and you are also welcome to join the high qualified and experienced teachers.
The Python Course for Beginners consists of the language knowledge, data sciences, python framework; and the placement assistance and paid internship has let us earn the highest success rate since all our students have got decent jobs.
Learning Outcomes
You will get to learn an extensive syllabus after joining Coding Bytes for Python Course in Delhi. The short term Python course includes 12 modules, and the expert trainers at Coding Bytes will clear all the concepts with ease.
You will learn:
1. Introduction to Python
2. Python Basics
3. Variables and Data Types
4. Decisions Making a Loops
5. Functions
6. Modules and Packages
7. Exception Handling
8. Files and Directories
9. Classes Objects
10. Regular Expressions
11. Socket Programming
12. Project-Client Server Chatting Application
Job Opportunities
There are numerous Python Training Institutes in Delhi, but it is after joining the one with highest success rate will enable you to join the reputed brands for any of these job profiles.
• Python Developer
• Python Manager
• Data Analyst
• Educator
• Financial Advisor
• Data Journalist and so on.
Choose Coding Bytes if you are looking for Python Course for Beginners
Coding Bytes is proud to state that we have got some of the exceptionally talented instructors who are conscious students' expectation and use unique methods fulfil these expectations.
We provide free demo classes to help you decide for yourself. You can select the batch timings according to your convenience.
Apart from providing a comprehensive knowledge of Python, we will also help you get your dream job with our personality development sessions.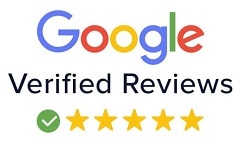 Ritu Kumari
Best Institute for Python Language Coaching in Delhi. Must join for the Python Programming Language to this institute. Excellent experience with the institute. Thanks.
Priyanka Kumari
Coding Bytes is a standout amongst the best organizations for Programming training. It furnishes the best work on preparing with the most recent educational programs that plan understudies to move toward becoming experts in the world.
Yuvraj Singhania
If you have the hobby to code then learn trending languages from the best institute in northwest Delhi. Where you get classes on languages like python,C++, C,Java with certificate .
Mrinal Ahlawat
They are the best in class for Python coaching. The attention that the teachers pay to individual students is commendable!
Ganesh Kumar
I am taking classes for C Programming and I find it really fascinating.The faculty is really friendly and excellent and the services and material provided by them is really helpful.
Get in touch or Join now !