WordPress Training Course
Learn Complete WordPress Website Development
Duration : 2 months
Fees : 9999/- (WordPress + SEO ON Page & OFF Page)
Placement Assistance
Internship
Live Real Time Projects
⭐⭐⭐⭐⭐ 4.9 (524 ratings)
Join the WordPress Website Development Certification Course Today
Course Introduction
Objective
Curriculumn
Setup of Local Server
WordPress Installation
WordPress Dashboard Overview
WordPress Setting
Installing and Customizing Theme
Theme Setup
Menu Setup
Widgets Setup
Installing Demo Content
Plugins
Create Post, Pages, Categories and Tags
WordPress Woocommerce
SEO (ON Page + OFF Page)
Who Can Apply for this Course?
Candidates with the following prerequisites can apply for this WordPress Course:
 Any Student that cleared 10+2
 Any undergraduate degree holder like BCA, B.Tech, B.E, B.Sc etc.
 Any diploma holder with basic programming knowledge can also apply
WordPress Training Course Description
Choose The Training Course to Become A Professional WordPress Developer
Launched in 2003, WordPress was originally a blogging platform. Several developers have started working on WordPress to add more features to the open-source CMC. But, how would you become a WordPress developer and serve your clients? You need to undergo a training course to work as a professional developer. You will learn more about MyQSL and PHP-based WordPress website development.
What would you learn in the WordPress training course?
WordPress development course in Delhi is best for beginners who like to learn basics and other important details for website building projects. Basically, the course provides guides on-
You will know about fundamental aspects of designing WordPress themes. The comprehensive source includes everything like complicated page development and widgets.
PHP for WP website development
As WordPress is a PHP-based programming language, you have to know about PHP. It will help in refining your WP development skills.
Candidates who like to become website developers, plugin builders and theme designers must learn about the editing interface- Gutenberg. The best web development course in Delhi will make you familiar with Gutenberg's features.
One of the popular builders for WP website development is WPBaker. You will understand the way of customizing the Page Builder based on your theme. Thus, you will know about different page builders to learn WordPress website development in Delhi.
You can never avoid using template files while dealing with WP theme. The training program will guide you on how to use the coding template files. Moreover, you will learn different ways of coding the Loop, using conditional tags and creating templates for your custom pages.
Themes will enable you to customize every detail of the functionality and design of your WP site. You may adjust the logo and the color scheme that matches your brand. The best training program in Delhi includes instructions and details about the WordPress theme Customizer.
You will also get the training on how to build apps to leverage the power of the CMS.
Why should you learn WordPress?
As a professional web developer, you must have knowledge about WP development. This CMS platform has become popular for several reasons-
Features and plugins- You can add different functionalities to your eCommerce store and social sharing platforms.
Several customization opportunities- You will learn about the custom coding functionality and tailor the website interface.
Compatibility with different multimedia formats- You can hyperlink different files and documents to store your data.
Compatible with more than 100 languages- Global organizations that serve customers from different countries like to build the best WP website. You can translate your WP website to any language.
Do you now like to learn WordPress development in Delhi? As an efficient WP developer, you may work with a prominent company. Moreover, you will find freelance opportunities from learning WordPress.
Thus, by learning WordPress, you will have lucrative career opportunities in the future. Choose the best training program in Delhi.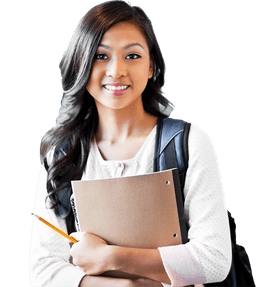 Why Choose Coding Bytes as your WordPress Training Institute?
Coding Bytes provides the best online/Offline WordPress training as its institute situated in Rohini, Delhi.
With the best infrastructure and high-tech technology, the project based WordPress training allows students and working professionals to gain hands-on experience to Learn Python.
We have 10+ years of experience in Programming language Training.
Our Industry expert Teachers are passionate to teach.
You'll be more confident every single day than the day before while learning coding with Coding Bytes.
The Latest Curriculum, from Industry Experts.
High Engagement, Outcome-Centric Learning.
Job Assistance for everyone.
Life time support for queries & placement.
Our Student's Testimonials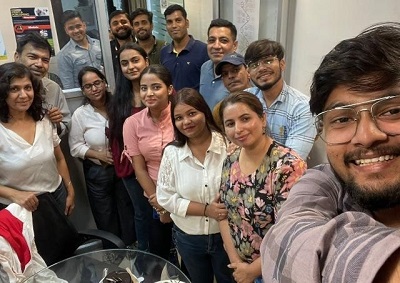 Here are the key stakeholders focused on building our community. Our greatest strength is our team's spirit & that will remain because a core of us come through the leagues together.
Our Classroom has a very unique approach so that any student can be learning either via a live lesson, pre programmed lesson, independently or being supervised in the classroom.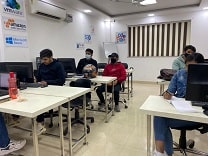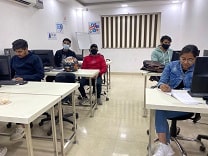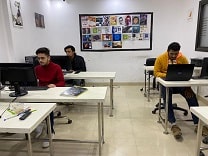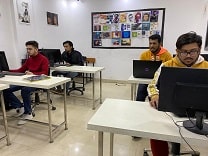 Can I attend a demo session before enrollment?
Yes, you can book a demo session, it would give you a clear insight into how are the classes conducted, quality of instructors and the level of interaction in a class.
Who are the instructors for WordPress Training?
All the instructors at Coding Bytes are practitioners from the Industry with minimum 10-12 yrs of relevant IT experience. They are subject matter experts and are trained by Coding Bytes for providing an awesome learning experience to the participants of WordPress Training.
What if I have more queries with regards to WordPress Training?
Just give us a CALL at +919899-355-335 OR email at enquiry@codingbytes.com