Python Programming Institute in Kohat Enclave
Learn Python Language from Industry Experts
If you have a working knowledge of computers, and you are interested in the IT Field, then Python training can become the best decision of your life and get your abundant career and job opportunities.
Coding Bytes is one of the leading Python Training Institutes near Kohat Enclave, and the facility of free career counseling and demo classes has made it popular among youth.
Talk to Counsellor!
Call: +91  9899-355-335
Email: enquiry@www.codingbytes.com
Visit: F-19/8,1st Floor, Sector 8, Rohini, Delhi- 110085
Python is ruling the IT Industry at the present times since the top developers, and IT Professionals use this language for the development of graphic user interface application, dynamic website, desktop application, numerical application, network programming, and so on.
These are the reasons behind the increasing demand for Python Programmers. The educators at Coding Bytes have, therefore, come up with the best Python Course in Kohat Enclave.
Apart from the providing quality education and comprehensive knowledge of Python and its uses, Coding Bytes offer job placement assistance after the course.
Learning Outcomes
The educators at Coding Bytes are all very talented and highly educated, they have proved their excellence time and again, and they will smoothly clear your doubts on each aspect of Python.
Coding Bytes has designed the course in a way to offer you an in-depth and inclusive knowledge of Python and its uses.
After completing the short term Python Course at Coding Bytes, you will become an expert in no time. Join us ASAP to learn the following:
• What makes Python a unique programming language
• Best ways to execute python program
• Better knowledge of Python keywords and identifiers
• Different data types of Python
• Python Operators
• Python Statements
• Python Methods and Functions
• OOPs concepts in Python
• Error Handling
• Exception Handling in Python, and many more
Join Coding Bytes for Test Python Course in Kohat Enclave
You will find many institutes for Python Training, but Coding Bytes provides a unique learning experience. We focus on practical learning more than theory.
The short batch sizes allow us to offer 1:1 student computer ratio. You can join the regular or weekend batches as per your convenience, and get a chance to assist your trainer on live projects.
The Python Course of Coding Bytes is highly professional and job-oriented, and you will get a respected job after completing this course from the best Python Training Institute in Kohat Enclave.
Take a Free Demo Class for the Python Training at Coding Bytes located in Rohini Nearby Kohat Enclave.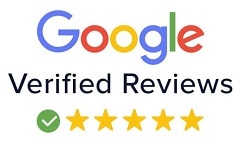 Ritu Kumari
Best Institute for Python Language Coaching in Delhi. Must join for the Python Programming Language to this institute. Excellent experience with the institute. Thanks.
Priyanka Kumari
Coding Bytes is a standout amongst the best organizations for Programming training. It furnishes the best work on preparing with the most recent educational programs that plan understudies to move toward becoming experts in the world.
Yuvraj Singhania
If you have the hobby to code then learn trending languages from the best institute in northwest Delhi. Where you get classes on languages like python,C++, C,Java with certificate .
Mrinal Ahlawat
They are the best in class for Python coaching. The attention that the teachers pay to individual students is commendable!
Ganesh Kumar
I am taking classes for C Programming and I find it really fascinating.The faculty is really friendly and excellent and the services and material provided by them is really helpful.
Get in touch or Join now !