Python Course Near Me
Learn Basic to Advance Python Language Programming
Your search the 'Best Python Course near Me' has ended since you have landed on this page. Coding Bytes is one of the most prominent coaching centers in Pitampura.
If you are searching for a certified institute in Rohini, Kohat Enclave, or nearby locations, then it is the best choice for you. We are offering the top Python courses at manageable rates.
Talk to Counsellor!
Call: +91  9899-355-335
Email: enquiry@www.codingbytes.com
Visit: F-19/8,1st Floor, Sector 8, Rohini, Delhi- 110085
The highly developed infrastructure and fully hi-tech computer labs are some add-ons you will get after joining us for any of the Python courses offered by us.
The best part of joining Coding Bytes is that we offer lifetime support to our students. Be it the placement assistance, interview preparation, paid internship offers, personality development classes or any other kind of help you need, you'll always have a support system to ask for suggestions or career counselling.
What exactly is Python?
You might or might not have any idea of Python, but we feel it is our responsibility to start from scratch and hence we start this course from the basic level and later, introduce you to the advanced tricks used by expert programmers.
Python is a high-level programming language and is used to develop websites and applications. Python is easier than Java and C++, and entice the expert programmer for rapid application development. It is used in the processing of text, displaying numbers and images, solving scientific equations, and saving data.
Why join the Python Course in Rohini?
Python has taken over the IT Sector in no time and every programmer, be it individual or running a firm, has preferred Python for their workflows. The demand for Python experts is also very high in the market.
Therefore, joining the Python Course in Rohini, Delhi is the best decision for you. You will get abundant career opportunities, and jobs offer after doing this Python Course from Coding Bytes.
Further, you have the option to work as a freelancer or enter into the teaching field because thousands of students go for Python Training in Delhi every year.
Visit Coding Bytes for Python Training in Near You
Coding Bytes is rendering the Python Training in Delhi for a long time, and all our students have got respected jobs in some of the leading companies.
If you want to join Python Course in Pitampura at affordable costs, then you must visit us for the free demo classes. It is a one-time investment, and your will get the following facilities along with the high quality education.
• Placement in Respected Companies
• Paid Internship offers
• 24*7 internet services
• Shorter batch size to offer personal attention to each student.
• Flexible timings facilities to join either regular or weekend classes
• Regular Doubt Classes
• Infinite practice Sessions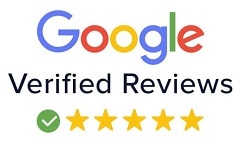 Ritu Kumari
Best Institute for Python Language Coaching in Delhi. Must join for the Python Programming Language to this institute. Excellent experience with the institute. Thanks.
Priyanka Kumari
Coding Bytes is a standout amongst the best organizations for Programming training. It furnishes the best work on preparing with the most recent educational programs that plan understudies to move toward becoming experts in the world.
Yuvraj Singhania
If you have the hobby to code then learn trending languages from the best institute in northwest Delhi. Where you get classes on languages like python,C++, C,Java with certificate .
Mrinal Ahlawat
They are the best in class for Python coaching. The attention that the teachers pay to individual students is commendable!
Ganesh Kumar
I am taking classes for C Programming and I find it really fascinating.The faculty is really friendly and excellent and the services and material provided by them is really helpful.
Get in touch or Join now !